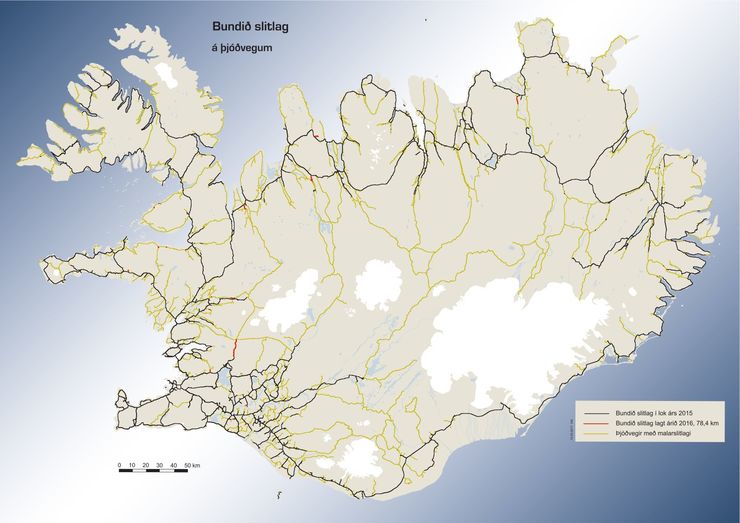 A large portion of Iceland's road system is made up of dirt roads, even the main highways, and more so as you get further away from the capital and larger towns. The main highway around Iceland, Route 1, circles Iceland in 1332 kilometers of which parts are dirt road. The map above shows asphalt roads in 2016 in black or red and dirt roads in brown. PDF version
Once you get away from the SE part the traffic is usually not heavy and often very little, especially once you get off Route 1. On the dirt roads you may encounter long stretches with potholes, "washboards" or loose sand. We recommend mountain bikes with fat tires with low rolling resistance and good grip for good tracking and comfort and low gear ratios to help climbing those hills. Narrow racer type tires may be great where you live but not practical on loose gravel or muddy dirt roads and they are impossible on sand.
Keep to marked roads or paths. Off road driving is prohibited but cycling follows the same rules as hiking exept in some national parks. The soil and vegetation is very sensitive to all traffic due to the very brief growing season, only 2 to 4 months, and even walkers can cause permanent damage to the land, which may recover only slowly or not at all.
Cyclists are allowed in all tunnels except the one under Hvalfjörður, but that scenic fjord has an exellent road around it, and Vaðlaheiðargöng east of Akureyri.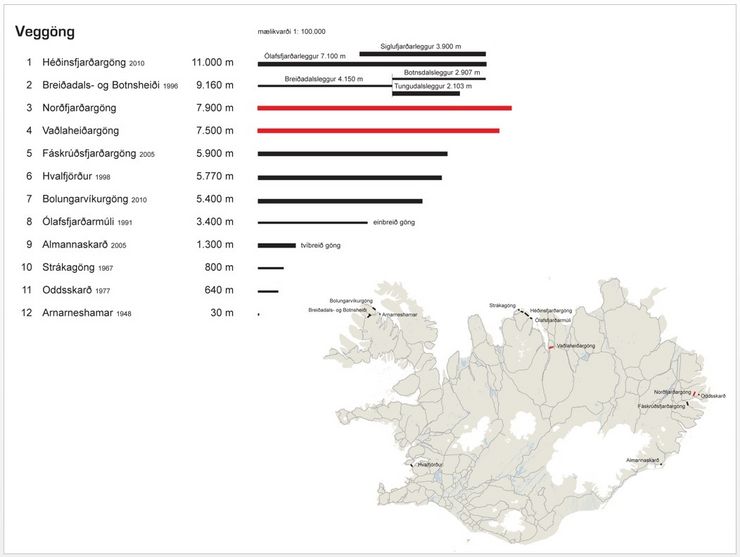 Image from Vegagerðin / The Public Roads Administration
The Public Roads Administration has a website with maps on current road conditions including the interior highlands and weather conditions on certain mountain roads etc. Here is a road map of Iceland that is regularely updated and shows all roads in Iceland and marks areas where traffic is prohibited due to contidions. The Public Roads Administration also have a detailed brochure on the roadsystem here and information on mountain roads and when they open in the summers in this brochure .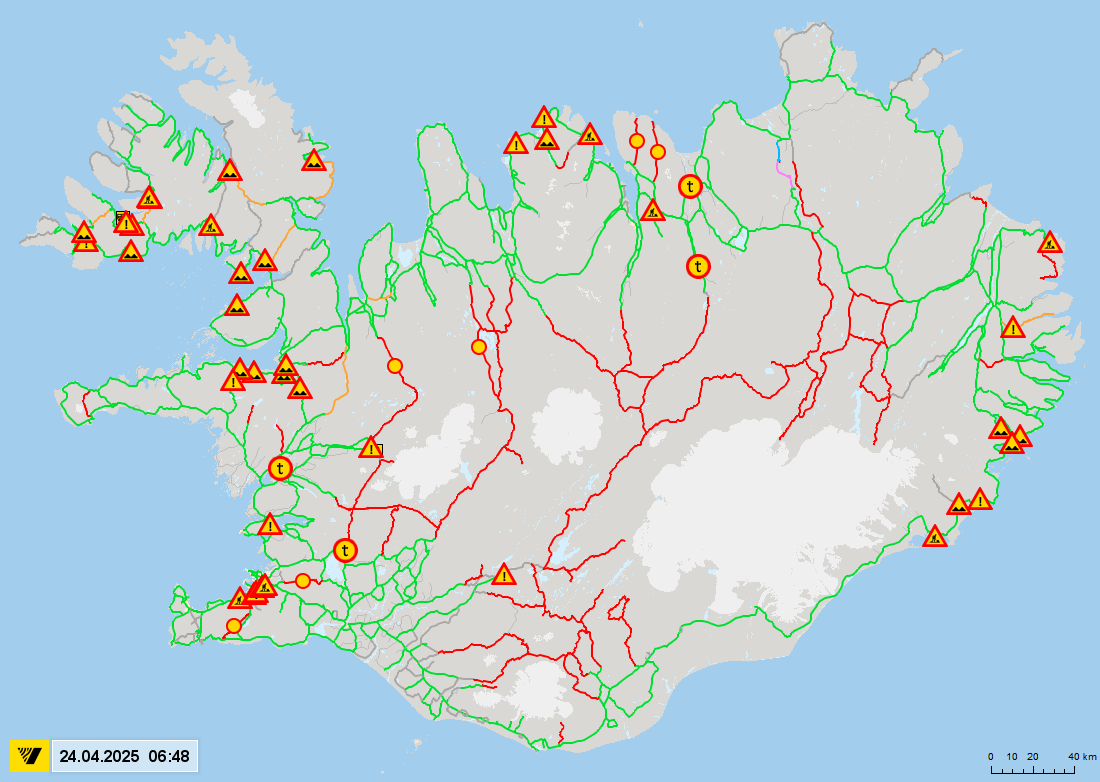 Also check out the Iceland Transport Authority website for useful information on how to drive safely in Iceland if you will be doing some driving.